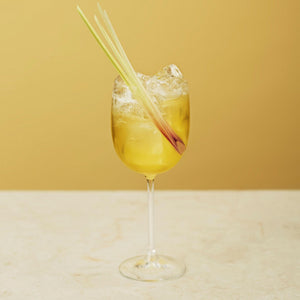 Lemon Grove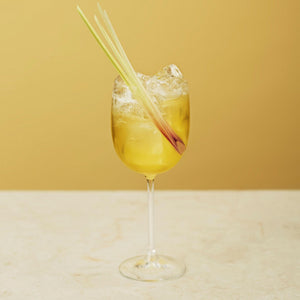 Get ready to pucker up, because our Seedlip Grove 42 cocktail is here to shake things up! This citrus-based concoction is the perfect blend of tangy and sweet, with just the right amount of Seedlip Grove 42 to give it that extra oomph. Whether you're in the mood for a refreshing drink on a hot day or just want to add a little zing to your night out, this cocktail is sure to hit the spot. So, grab a glass and get ready to sip on some serious citrusy goodness!
INGREDIENTS
Seedlip Grove 42: 50ml
Lemongrass Cordial*: 15ml
Raw Apple Vinegar: 10ml
Soda: Top
GLASS & GARNISH
Wine Glass full of ice
Garnish w/ Lemongrass Fan
METHOD
Create Lemongrass Cordial* combine 3 chopped ticks of fresh Lemongrass, 250ml hot water & 250ml Caster Sugar. Leave to infuse for 2 hours. Filter and refrigerate.
Build over ice & stir to mix.