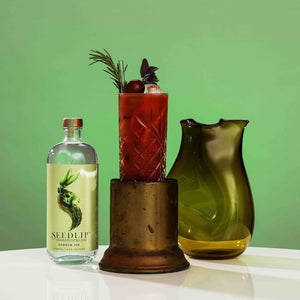 Mary's Bloody Garden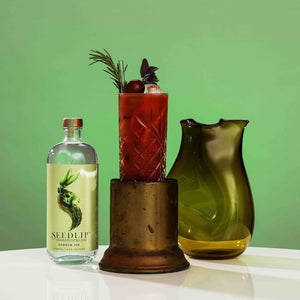 Summer weekends call out for a Bloody Mary, but perhaps you have a full day planned. This cocktail is sure to hit the spot, with balanced flavours of capsicum and pomegranate, layered with herbal notes.  Bring on Sunday mornings.
INGREDIENTS:
45ml Seedlip Garden 108

60ml Tomato Juice

15ml Lemon Juice

10ml Pomegranate Molasses (we used Cortas)

30ml Red Capsicum Brine

Pinch of Salt & Pepper

Hot Sauce to your taste preference

Ice
METHOD:
Add all ingredients into a glass without ice, mix well.

Add ice.

Top with extra tomato juice if needed.

Stir.

Garnish.
The garnishes are endless – we chose a slice of red capsicum, cherry tomato, sage & rosemary. You could also use a traditional celery stick and olive, or go for native kawakawa.

Created by Lizzie Dyson, Bar Manager, Auckland.