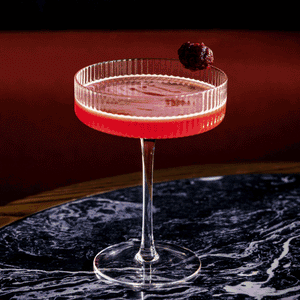 Where to Find Auckland's Best Non-Alcoholic Cocktails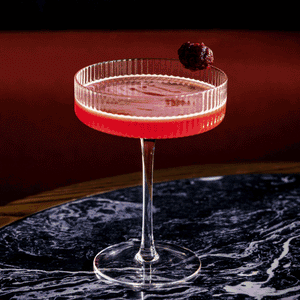 We love the ritual of cocktail hour, taking time to craft a little alchemy in a glass to help unwind at the end of the day.

The world's first non-alcoholic distilled spirit, Seedlip has forever changed how we view that ritual. Providing all the sensory pleasure of a spirit without the alcohol, this innovative product is also free of calories, sugar, sweetener, artificial flavours or allergens.

Blended and bottled in England, Seedlip is now served in over 200 Michelin-starred restaurants and some of the world's – and New Zealand's – best cocktail bars. You can also buy Seedlip locally in supermarkets, Smith & Caughey's, Farro Fresh, Glengarry's and cookandnelson.com. Pioneering a category of drinks to solve the 'what to drink when you're not drinking' dilemma, here's where to find of the most sensational Seedlip cocktails on offer around Auckland this winter.
Amano, Britomart
66 - 68, Tyler Street, Britomart Place
Kiwifruit: a fruity blend of Seedlip Grove 42, kiwifruit, lemon, apple and mint. A favourite with the Britomart lunching set, this refreshing non-alcoholic libation is sweet but tangy, with sour lemon and tart kiwifruit.
Hello Beasty, Viaduct
95-97 Customs Street West, Auckland CBD
Raspberry Yuzu Sour: foamy deliciousness, featuring Seedlip Grove 42, raspberry, yuzu and egg white. Shaken, strained and served straight up without ice, this Viaduct favourite takes inspiration from a classic Clover Club, with an East-Asian twist in keeping with this buzzy destination's fusion fare. 
Bedford Soda & Liquor, Ponsonby
3 Richmond Road, Ponsonby
Garden Gimlet (pictured right): tangy and perfectly balanced, with Seedlip Garden 108, foraged kawakawa, lime leaf and elderflower cordial. A fresh take on the classic gimlet, this new incarnation from Ponsonby favourite Bedford Soda features peppery kawakawa, zesty kaffir lime and fruity elderflower, and comes on the rocks. 
Spiced Bellini (Low ABV - pictured left): sweet, fruity and refreshing, with Seedlip Spice 94, peach, lemon, soda and sparkling wine. Marrying fruit, fizz and a touch of spice,  this delicate potion has all the light, fruity flavour of the classic bellini, with the Seedlip adding spice and depth of flavour. The addition of 45mls of sparkling wine makes this a low alcohol alternative.
Daphne's, Ponsonby 
71 Ponsonby Road, Ponsonby
Plum Martini: with Seedlip Spice 94, plum, ginger and blackberry. Light, fruity and berrylicious, this spicy winter tipple is perfect on a chilly evening and the ideal accompaniment to both meat and seafood.
KOL, Ponsonby
23 Ponsonby Road, Grey Lynn
Cherry Donut: Seedlip Grove 42 blended with glazed donut and coffee grinds, filtered through toasted milk whey. This non-alcoholic cocktail has been garnished with orange oil and a special cherry bitters made with Seedlip Spice. From the team at Sid Sahrawat's Ponsonby bar and eatery KOL, this masterful creation by bar manager and cocktail magician Mangesh Shah is not as it seems. A clarified milk punch that is stunningly complex, the Cherry Donut is a must try for any serious cocktail lover.
Onslow, CBD
9 Princes Street, Auckland CBD
Tamarillo Spice'd Shrub: Tangy, savoury and sparkling, with Seedlip Spice 94, tamarillo and pimento shrub, lime leaf and soda. New to the Onslow menu, the pimento and Seedlip add spice, while the tamarillo and lime leaf adds fruit and unctuous flavour. Served long, over ice.